Overview
Quick Details
Record Audio Format:
MP3, WAV, REC
Place of Origin:
Guangdong, China
Function:
recorder and playback
Music formats:
MP3\WMA\WAV
Size:
100.7mm*34.5mm*12.5mm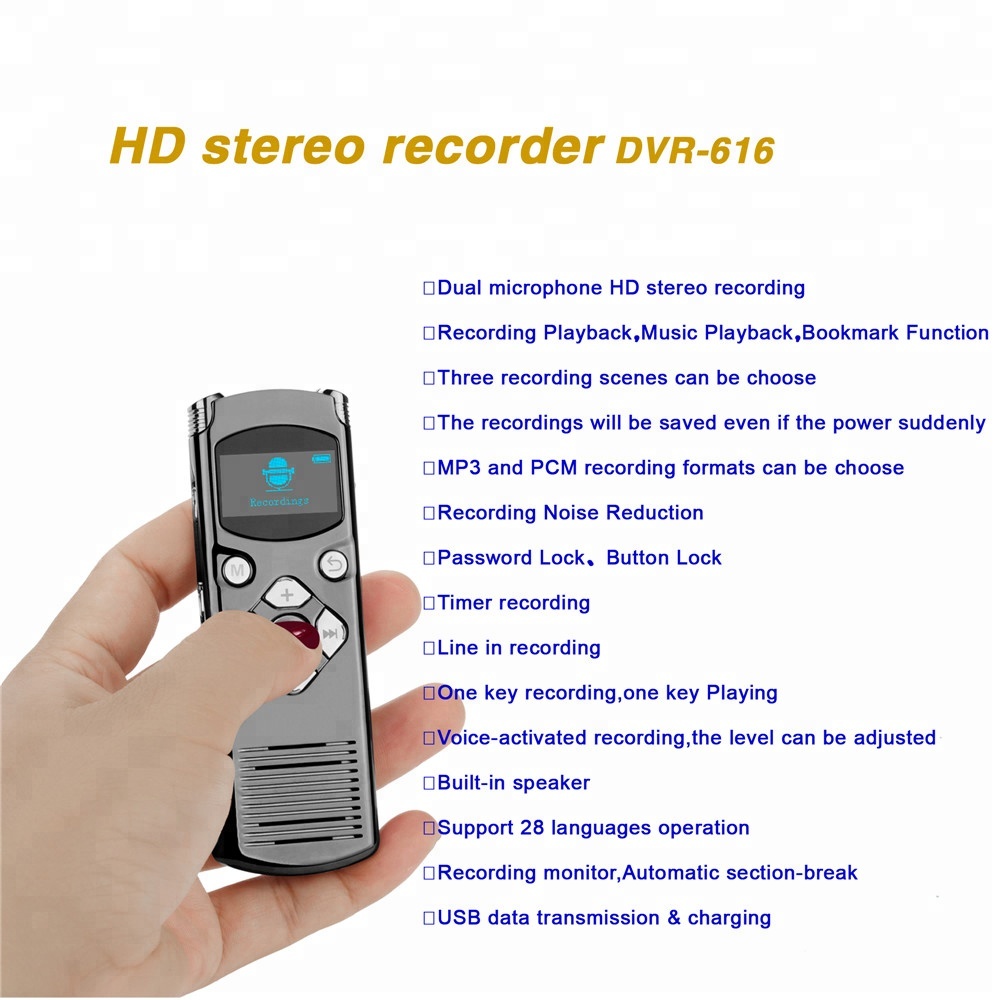 BVoice recorder with password voice activation recording up to 75 hours digital video recorder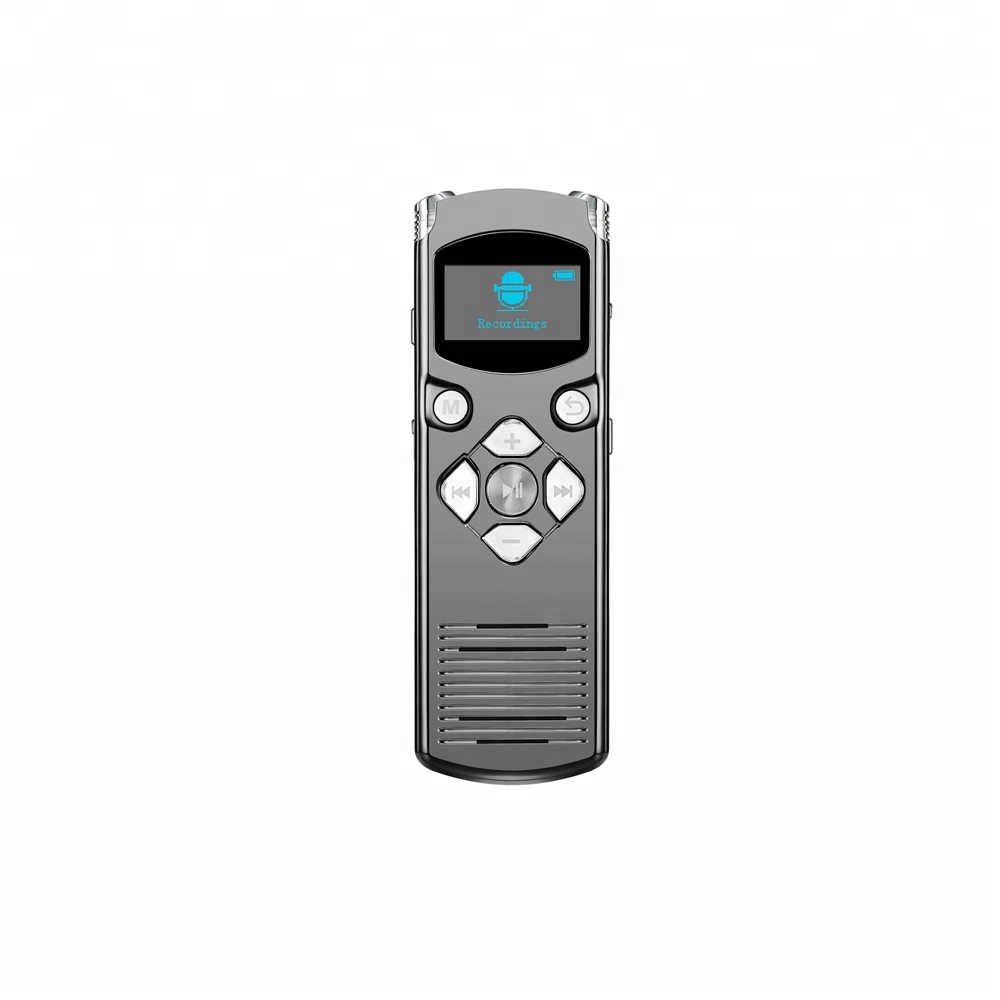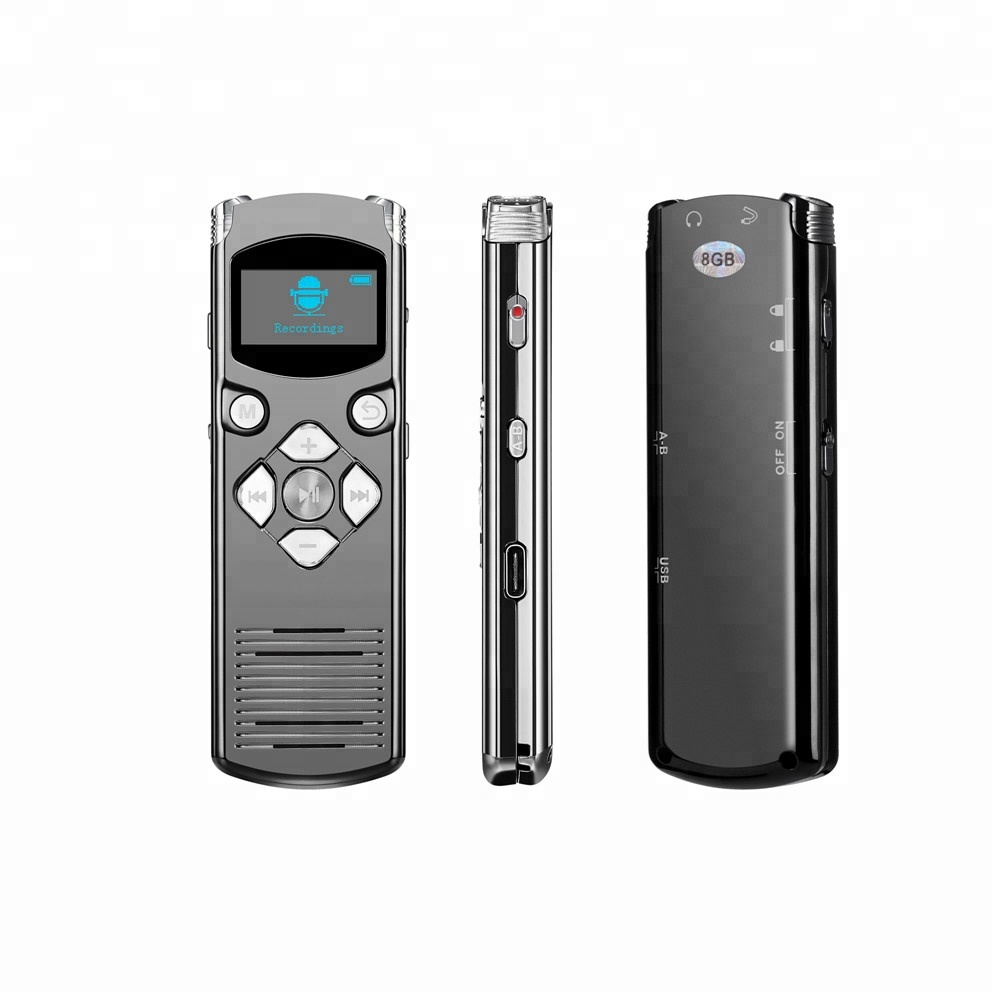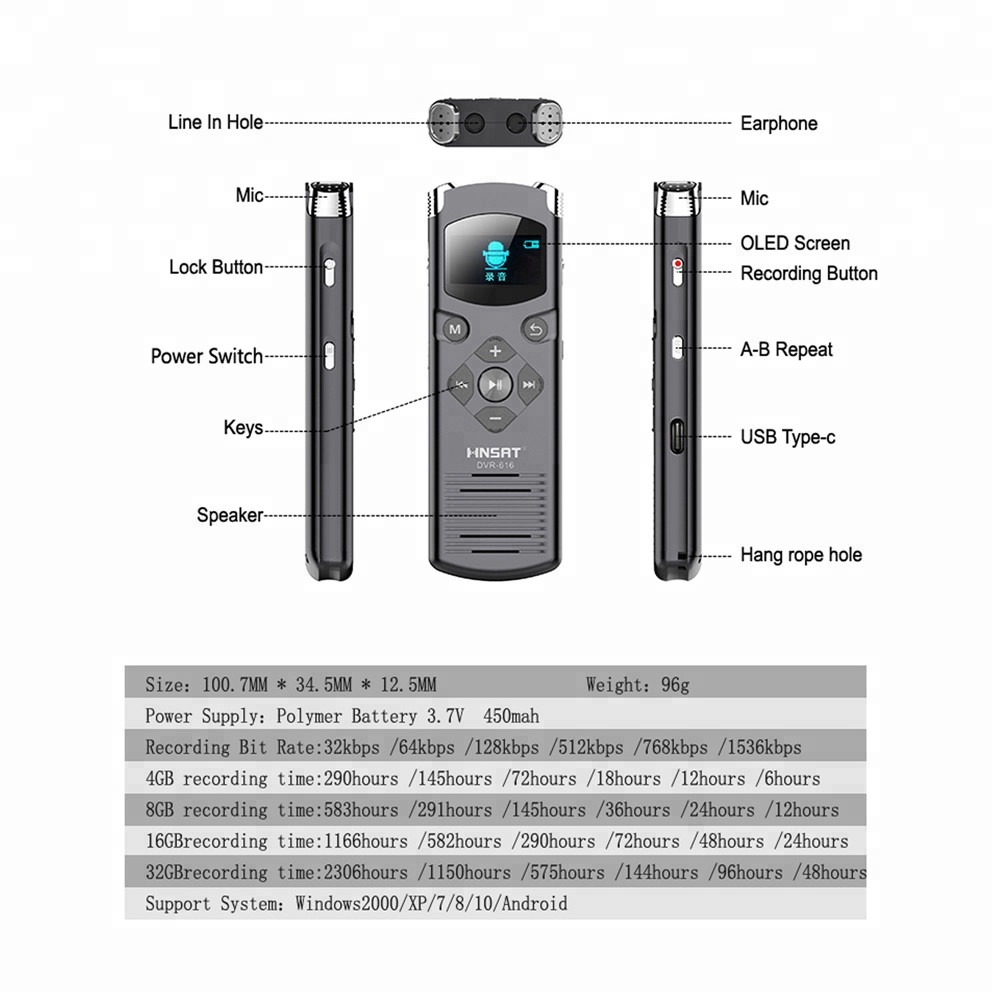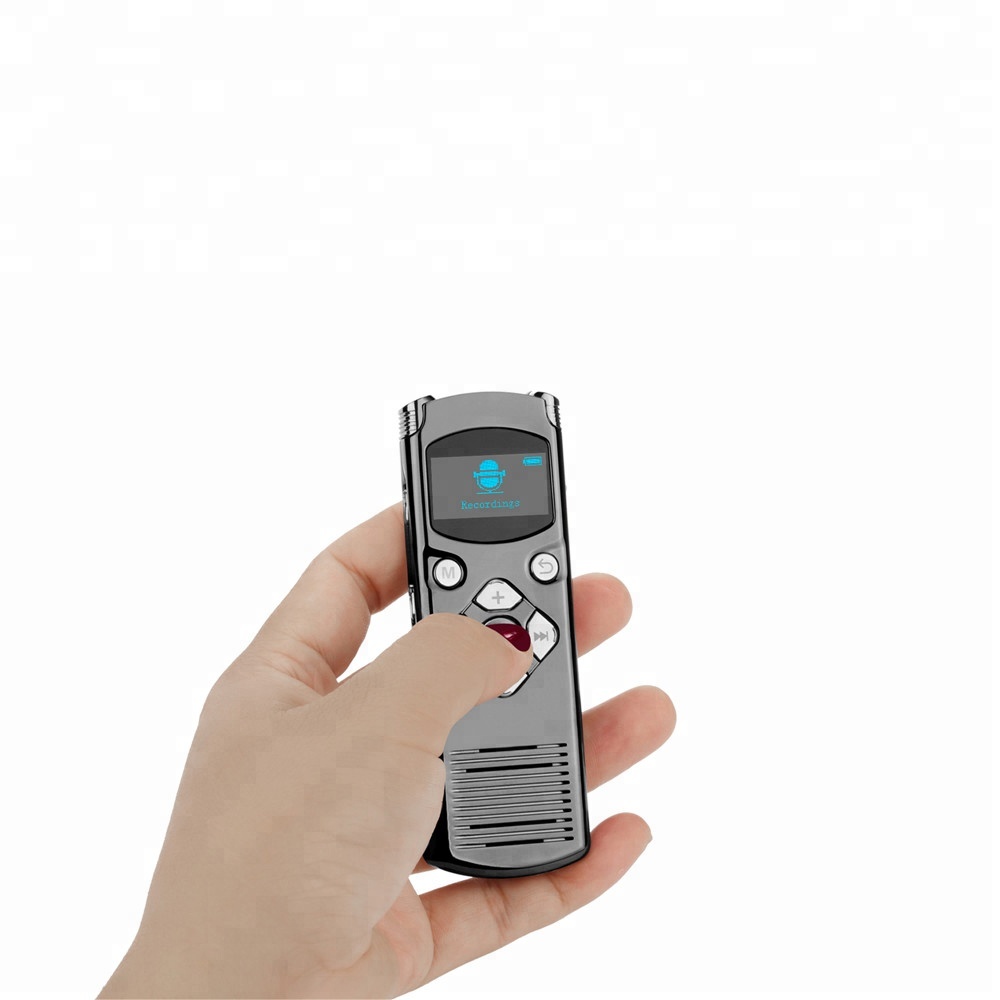 Main functions:
l Dual microphone HD stereo recording
l Recording Playback,Music Playback,Bookmark Function
l Three recording scenes can be choose
l The recordings will be saved even if the recorder without the power suddenly
l MP3 and PCM recording formats can be choose
l Recording Noise Reduction
l Password Lock,Button Lock
l Timer recording
l Line in recording
l One key recording,one key playing
l Voice-activated recording(VOR/VOS),the level can be adjusted
l Built-in speaker
l Support 28 languages operation
l Recording monitor,Automatic section-break
l USB data transmission & charging,Recording and Charging simultaneously




Specifications:
size:100.7mm*34.5mm*12.5mm
weight:96g
Power Supply:Polymer Battery 3.7V 450mAh
Recording Bit Rate:32kbps/64kbps/128kbps/512kbps/768kbps/1536kbps
4GB recording time :290hours/145hours/72hours/18hours/12hours/6hours
8GB recording time:583hours/291hours/145hours/36hours/24hours/12hours
16GB recording time 1166hours/582hours/290hours/72hours/48hours/24hours
32GB recording time:2306hours/1150hours/575hours/144hours/96hours/48hours
Support System:Windows2000/XP/7/8/10/Android
People say the product brings them a lot of joy. Only watching it is already a delectable and pleasant moment. Since it is able to retain its flexibility, the product is an optimal choice for applying in extreme working environments.