Overview
Quick Details
Place of Origin:
Guangdong, China
Memory Options:
1GB 2GB 4GB
Multi Function:
Voice recorder,MP3,U flash disk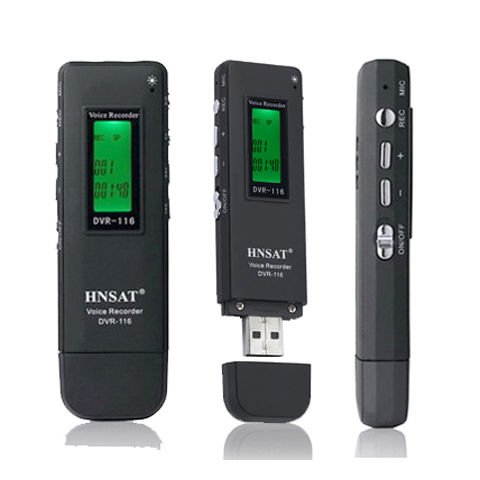 HNSAT DVR-116 usb drive voice recorder / digital audio recorder
good for promotion gifts
KEY FEATURES
1. USB plug. Connect PC directly
2. Easy operation. Voice Activated Voice Recording
3. Telephone recording and External microphone recording
4. MP3 music player
5. Built-in loudspeaker
Technical specifications
Size;96mm*30mm*13mm

Weight;34g

Power; lithium battery 3.7V 180mAh

Flash memory;FLASH 1GB to 4GB

Sampling rate; LP 32 Kbps / SP 128 Kbps / HP 192Kbps

Recording

Time

1GB; LP 70hours/SP 17 hours/HP 11 hours

2GB; LP 140 hours/SP 35 hours/HP 23 hours

4GB; LP 280 hours/SP 70 hours/HP 46 hours

FM radio(Selectable); 87.0~108MHz

Frequency response 20Hz~20KHz

MP3 signal rate 80db

Maximum output;10mw(L)+10mw(R)

Support system Windows98/Me/2K/XP/Vista/7

Music format MP3 WMA

Recording format MP3
DIRECT USB CONNECTOR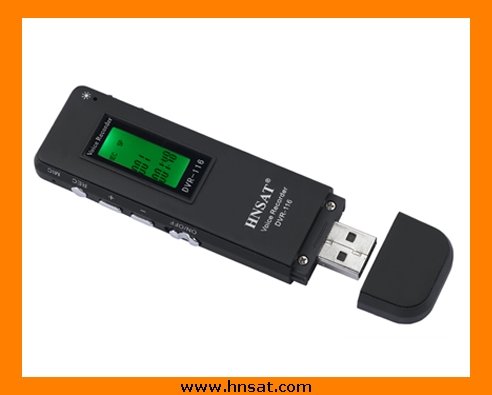 Recording Telephone / Cell phone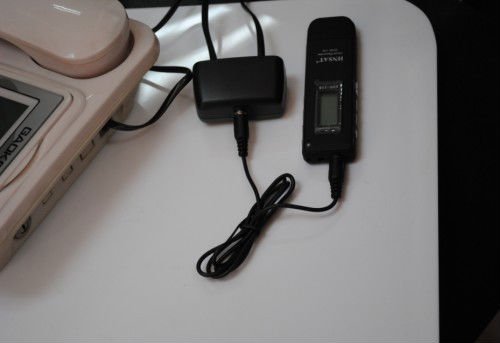 External Microphone Recording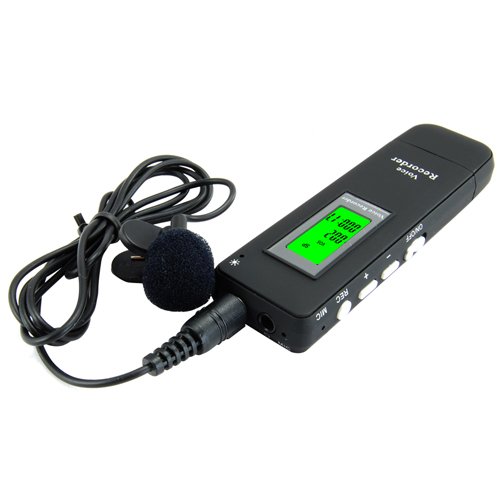 Packing and Accessories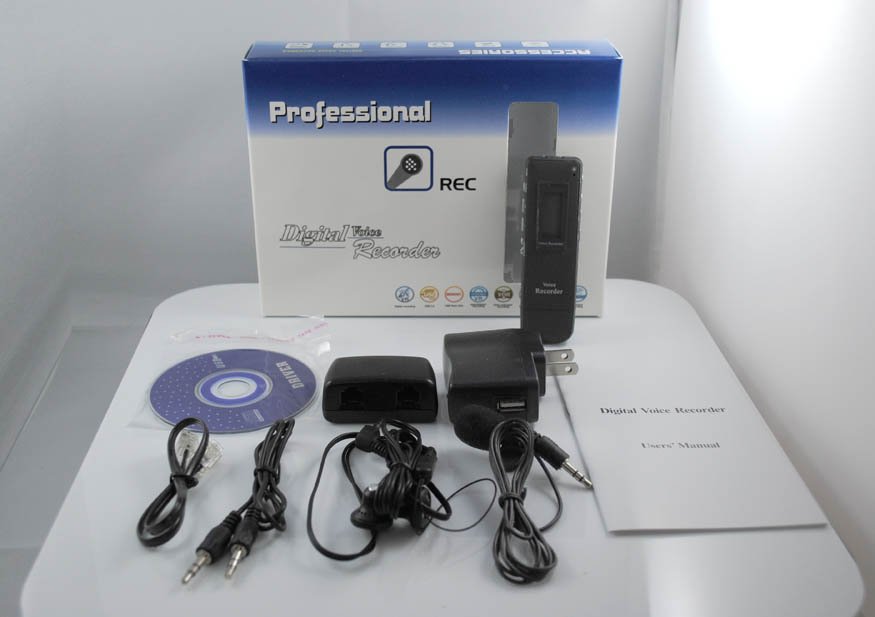 This product contributes to life convenience. People will find it beneficial because it offers a solution to get to know the world. The product is designed to keep people's hand comfortable. It provides soft and smooth side grips for long hours of use.