Model No.: DVR-818
Color: Black
Capacity: 8GB Available Only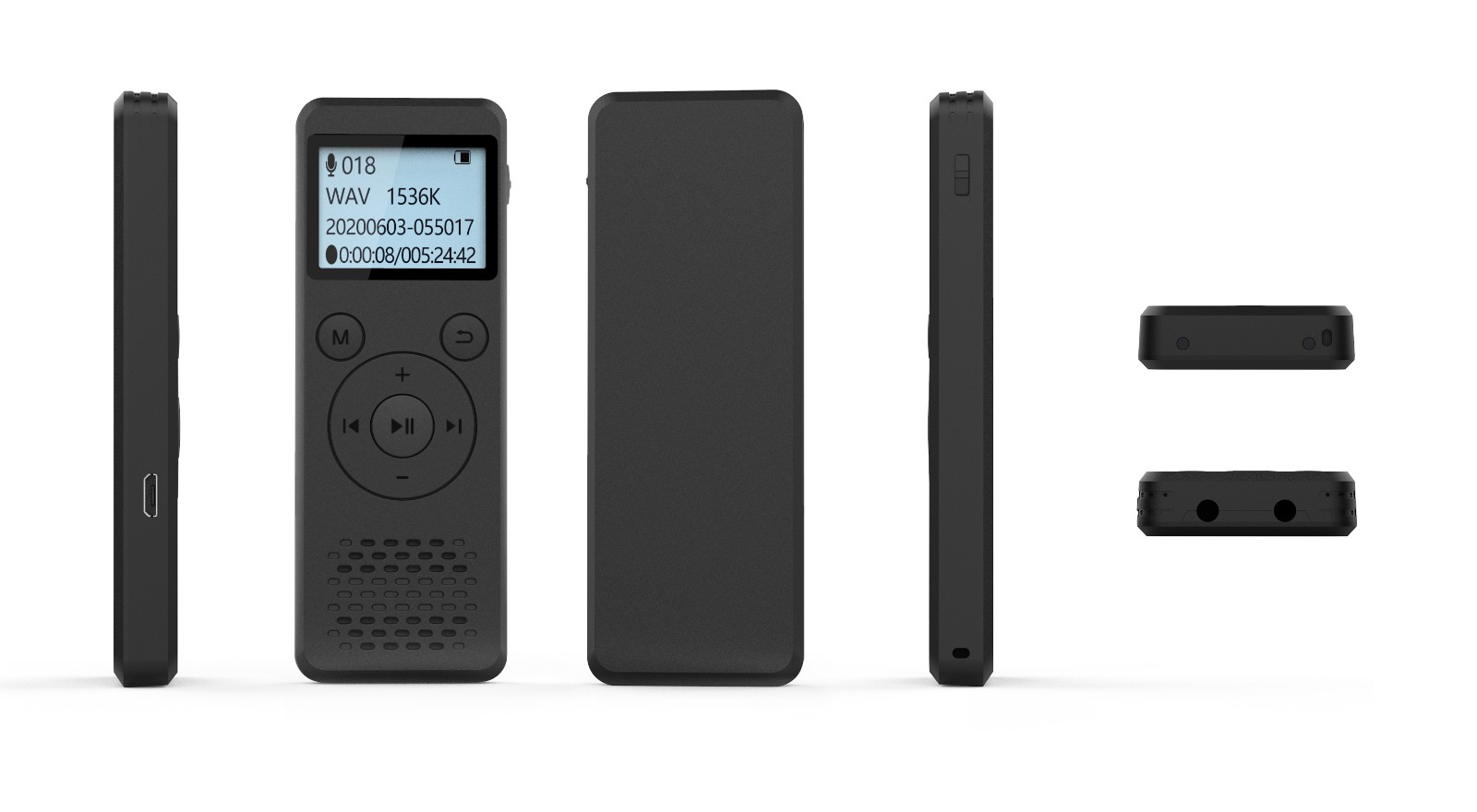 Functions and Advantages
Start Voice Recording Easily
Slide the 'REC' button up to start recording voice.
Playback of Music or Recording file
It's able to play the Music or Recording files on the device.
Telephone Recording
It has to work with a telephone adapter. But the adapter has to be bought separately
External Microphone Recording
It has to work with the External Microphone. But the external microphone has to be
bought separately
Set a time to start recording voice
Set any time to wake up the device and start recording voice.
High-Quality Recording Mode
It's able to choose the profer recording bit rate, 128Kbps/512Kbps/1536Kbps.The larger one
you choose, the higher quality will achieve
Voice Activated Recording(VOS/VOX)
Only the sound loud enough, it will be recorded. It will be useful to save the space of
capacity.
Recording scene
It's able to select a suitable recording scene to achieve the best effect.
23 Languages optional
It supports 23 kinds of languages, it should be convenient for you.
Password Protection
After setting it, it will be useful to protect your fils savely.
Battery time
The maximum battery time is about 110hours after a fully charged.
Recording during charging
If the battery is almost used up,pls connect it to power bank or PC. It's able to continue
recording voice during charging
Reset the device
Press and hold the Power button about 15sec, then release it to reset the device. It will be
helpful in case of coming across any incident.

Specifications
| | |
| --- | --- |
| Size: | 102.5*37*11mm Weight:40g |
| Power Supply | li-ion 3.7V 500mAh |
| Recording Bit Rate | WAV,128Kbps/512Kbps/1536Kbps |
| Recording Time of 4GB | 72hr / 18hr / 6hr |
| Recording Time oF 8GB | 144hr / 36hr / 12hr |
| Recording time of | 16GB 288hr / 72hr / 24hr |
| Support system | Windows2000/XP/7/8/10/Android |